Why Vintage Car Rental?
A vintage car is a classic car. It is a car that was a hit in the past when it was released and it is still popular right now.
An example of a great vintage car is the Plymouth Cuda by the Chrysler Corporation.
The car was manufactured in the early seventies but it is still popular to date. Pristine models of the vintage car sell for millions right now.
Other examples of classic cars include the Jaguar E-type, the Porsche 911, and the VW Beetle. For just about $35, you can rent a vintage car for 24 hours, depending on the dealership you consult with.
However, you should note that such deals would come with restrictions to the use of the vehicle like mileage limits. 

How much does it cost to rent a vintage car?
Depending on the vintage car you have in mind, you can rent it for an average price range between $300 and $1,000 for your marriage or any other kind of event. 
How to Rent a Vintage Car for a Wedding?
Visit a vintage car rental company and tell them exactly what you need to do – to rent cars for yourself, your wife and family. They will rent out all the cars you need at a discounted rate because of the business you will be giving them.
How much does it cost to rent a vintage Rolls Royce?
Depending on the season, location, and choice of a car dealership, you can rent a vintage Rolls Royce for 6 hours at a rate of $150/hour.
Benefits of Vintage (Or Classic Car Rental)
People rent classic cars for various reasons. The top reasons include:
1. Wedding Celebrations
Probably the number one reason why people rent classic cars is to use them in wedding celebrations.
Wedding organizers often like classic cars especially in situations where the groom or the bride is a classic car enthusiast.
2. Photo Shoots
Photographers usually shoot photos of classic or vintage cars to sell online.
Many companies also use classic car photos and ads to sell their products. Sometimes, individuals also choose classic car backgrounds for their photoshoots.
3. Special Events
Instead of renting expensive exotic cars to drive to special events, some individuals prefer choosing vintage cars for uniqueness or because they just love them.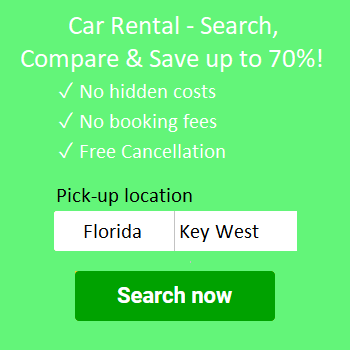 ---
4. Prom
Many parents/ guardians rent classic cars for their kids to arrive at prom night in style. Of course, not many young kids love classic cars but some do.
5. Tours
Tourists visiting Hollywood, Las Vegas, Miami, and similar touristic locations often rent classic cars to tour the locations in style.
Top Vintage Car Models
Any car that was a hit two or more decades ago and is still a hit right now is a classic car.
And going by this definition, many cars made before 1999 can qualify as classic cars. However, among vintage/ classic cars, there are a few that stand out.
1. Ford Mustang 1969 (top speed: 128 mph)
This is one of the most attractive and menacing-looking classic sports cars. It is not a sports car in the true sense of the term but it is a car that is built for speed.
Ford Mustang 1969 models sell for about $140,000 right now and renting them costs about $2,000 a day in most cities in the United States.
2. 1961 Bentley Continental Flying Spur (top speed: 118 mph)
This is one of the most royal cars ever made in England. It looks like a Rolls Royce but it is more attractive. It is the kind of car that extremely successful celebrities used to drive in the sixties and seventies.
Because models of this car in pristine condition are quite expensive, it is quite costly to rent this car.
3. Rolls Royce (Rolls Royce 1969 Silver Shadow top speed: 114 mph)
Many vintage car rental companies have multiple vintage Rolls Royce models for rent. Since the models are often expensive to acquire, the owners often rent them at between $1,000 and $1,500 a day.
Famous vintage Rolls Royce models include the Rolls Royce 1969 Silver Shadow and the Rolls Royce 1967.
4. Alfa Romeo (Alfa Romeo Duetto Spider top speed:  114 mph)
Alfa Romeo used to make very exciting classic sports car that were famous and remain famous to date. The company's vintage cars are found in most major vintage car collections across the United States and Europe.
One of the most famous Alfa Romeo classic models is the 1990s Alfa Romeo Duetto Spider. This convertible is great for touring scenic locations.
Other top models of vintage cars include Cadillac, Porsche, Chrysler, Volkswagen, and Pontiac models.
Renting A Vintage Car In USA, UK, Canada, Europe
The cities where it is easiest to rent vintage cars in the world are Los Angeles and Houston. This is because these cities have multiple classic car rental businesses.
1. Los Angeles
This is the commercial capital of the west coast of the United States. The city and its suburbs have many vintage car rentals.
The rentals have European, British, and American classic cars including Jaguars and Alfa Romeos. The hourly rate for classic or special cars in Los Angeles is often about $250.
2. Houston
Houston is a big city in Texas. It has many millionaires and this is probably the reason why it also has many businesses selling/ renting out vintage cars.
The hourly rate for renting a vintage or special car in Houston is approximately $200.
Other cities where vintage car rentals are popular in the United States include San Francisco, Las Vegas, and Miami Beach.
In the United Kingdom, London, Yorkshire, and Birmingham are popular vintage car rental locations, while in Europe Italy seems to have the most classic car rental locations.
The difference between Vintage, Classic Cars and Antique Cars
Vintage cars and classic cars are the same thing. The two terms can be used interchangeably. While antique cars are much older than vintage cars and usually more expensive to rent.
Questions / Answers about Vintage Models
How much does it cost to rent a Vintage or Classic Car?
Renting a vintage or classic car costs between $300 and $1000 per hour. Prices for renting cars will vary based on the kind of car you rent and how long you rent it. The range can also be affected by the distance or destination of your event.
Can you rent classic muscle cars?
Yes, you can.  You can rent classic muscle cars such as the 1969 Ford Boss 439 Mustang and the 1971 Plymouth Hemi 'Cuda.
You just need to find dealerships that rent them. In many states across the country, only a handful of dealers have muscle cars for rent.
Is Zipcar cheaper than renting a car?
With Zipcar, city dwellers who don't own cars can get their hands on a car for traveling more than 180 miles or for a few days.
Compared to traditionally renting a car, using Zipcar will require that you are of legal age and own a driver's license before handing over its ownership to you temporarily.
Besides, it mandates that you'll pay both registration and membership fees before using their platform to rent cars at quite affordable rates.
You can rent a car with Zipcar for about $10/hour with added costs on mileage and liability coverage. Renting a car would cheaper than using Zipcar if you plan to drive it for a few days.
However, Zipcar would be more affordable than renting a car traditionally for people looking for something to drive to a quick outing.
What is the difference between a classic car and an antique car?
A classic car is quite different from an antique car, although their titles are quite similar to one another.
The difference in their ages. Classic cars are those manufactured at least 20 years ago while antique cars are those made up to 45 years ago.
How much do antique cars cost?
The price of antique cars is difficult to compute without adequate information on the model and state of the vehicle.
However, several dealerships offer relatively affordable rates to collectors looking to own an antique car or add it to their collection. 
What is the least expensive way to rent a car?
Depending on your budget, the most affordable method of renting a vehicle is to find a service provider that helps you skip extra charges otherwise incurred by the airport in renting a vehicle.
It should also involve you shopping online to find brands that give favorable discounts and allow you to leverage on their membership programs.
Besides, if you need an extra driver to come with your rented car, you should get one and stick to them.
To avoid the debilitating effect of unforeseen circumstances, you should ensure that your rented vehicle is covered by your primary insurance policy.
What is the cheapest long-term car rental?
Since most dealerships enforce strict limitations to the usage of cars during long-term rentals, the arrangement is not particularly recommended.
Besides, their long-term rates are usually considerably lower than those for their short-term rentals.
One of the cheapest long-term rentals that you can get is to get a long-term car lease transfer. 
How do I rent my classic car?
There are lots of online marketplaces where you can list your classic car as a rental. Places like Turo, Vinty, and BookAClassic allow you to rent out classic cars at competitive rates. You simply have to sign up and register your car.
What is the oldest age you can rent a car?
The oldest age for renting a car is not set in stone. In other words, most car rental companies have no maximum driving age.
As long as you have a valid license and you can still legally drive, you should be able to rent a car in most car rental locations across the country.
How can I get money for my old car?
Your old used car can still generate some value for you if you advertise the car for sale and sell it with extra modifications in place.
You can also get money from it by removing and selling its easy-to-access parts and trading the rest as scrap metal.
How do I get my classic car in a movie?
The straightforward way to get your classic car in a movie is to contact movie production companies and inform them about it. They will put you in touch with somebody who will let you know if or when they need your car.